How to perfect a photogenic smile?
How to perfect a photogenic smile by keeping natural, doing practicing facial exercises and more.
Whether you're posing for a picture or meeting someone for the first time, nothing gets your personality across like a glowing smile. You don't need to be from Hollywood to have the kind of beautiful smile that stops someone in their tracks. Follow our quick and easy beauty tips for a picture perfect smile.
Keep things natural
The key to a photogenic smile is being natural. Overly posed smiles look awkward, uncomfortable and never photograph well.
Don't force things, keep your face relaxed and smile gently. Your mouth should be slightly opened so that your lower lip matches the curve of your upper teeth. Just think of good times and the perfect smile should come easily.
Give your face a workout
A quick workout can do wonders for your body, but did you know it can also help perfect your smile? You can use facial exercises to firm and tone the muscles in your face, just like in the rest of your body.
Practising your smile in front of the mirror is the easiest facial exercise you can try. Just sit or stand in front of a mirror, relax your face, then pucker up and smile. Hold the smile for 10 seconds, and then relax again. Remember, practice makes perfect. Do these exercises once a day until you get a smile that feels natural and looks great.
If you wear make up, be subtle
When it comes to the perfect smile, natural makeup is always the way to go. Subtlety is a smile's best friend, so choose makeup that matches your skin tone.
Picking the right colour lipstick can make your teeth look whiter. Shades like cherry red, wine, berry, plum, or rosy pink offset a smile best. Deep reds or dark shades can make your smile less appealing.
Take good care of your teeth
Nothing says award winning smile like a good set of pearly whites. Take care of your teeth and they'll reward you with a healthy looking smile that can't be beat.
Brush your teeth at least twice a day. Take note of our tips and you'll be posing with the best of them.
QUICK TIP
Facial exercises tone the muscles in your face, helping you look more photogenic.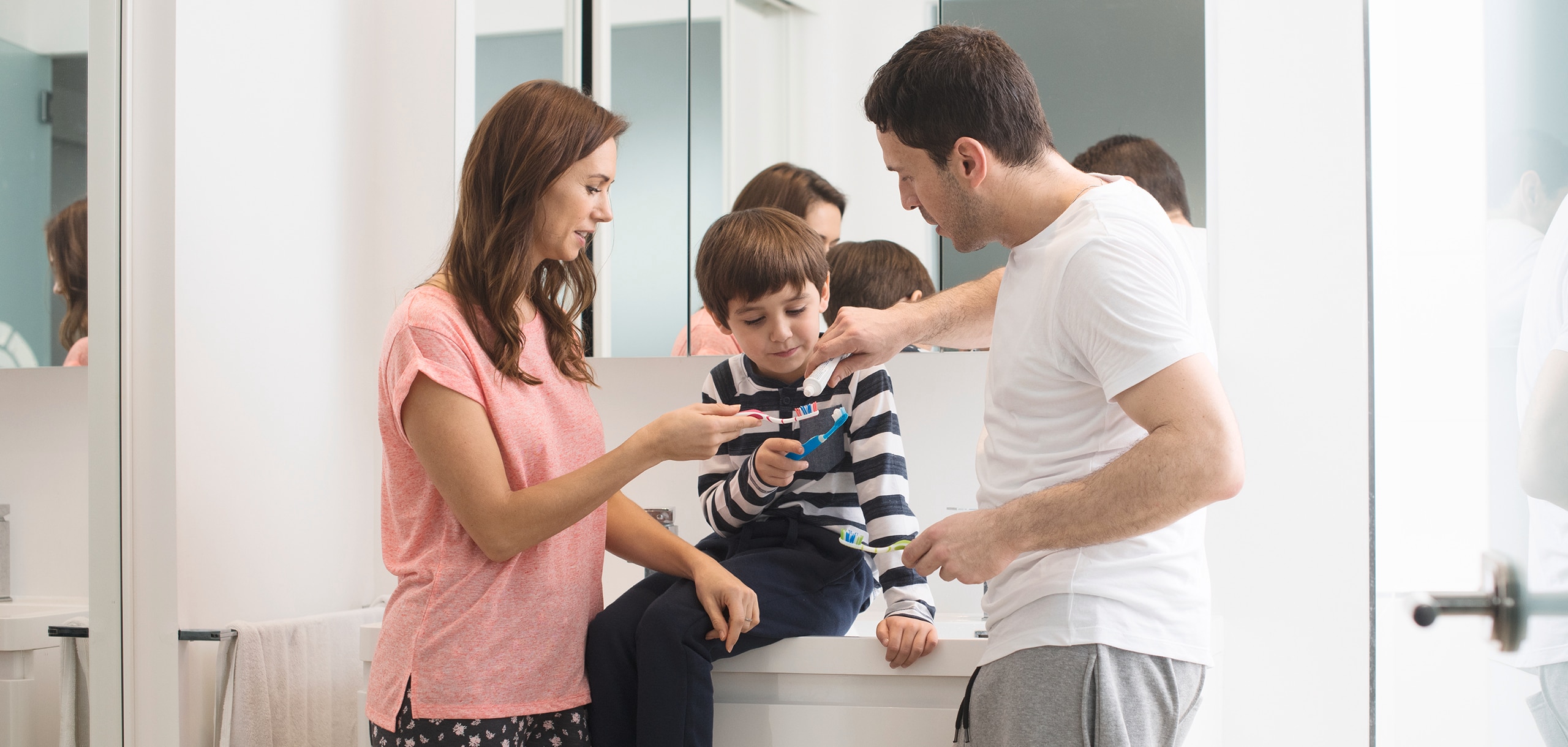 Your Oral Care Questions
Find helpful advice on your oral health concerns in our guides created by Signal, the family dental expert